Sessions With The Oracle
Sessions with me in my magical studio are full sensory experiences: bells, candles, incense, spirits and stones — the works. My intention is that you leave our session feeling energized, empowered, clear on your goals and infused with synchronicity-attracting magic.
Scroll down to find out more about:
Tarot and Divination
Spells
Shamanic Trance, Reiki and Energy Healing
Astrological Consultations
Intuitive Counseling
---
Energy Exchange:
Generally, sessions with me cost $100 per hour. Visit my FAQ to learn more about how I price my work.
---
 Tarot
Tarot is a centuries old system of divination that helps you find answers to your most burning questions, cultivate personal empowerment, plan for future developments, gain insight into your current situation and create the life you want for yourself.
Speaking through the language of the unconscious, the tarot uses images, symbols and stories to illuminate underlying patterns at work in your life and offers possibilities for transformation.
A tarot reading is a great way to get started in our work together as it can provide a map of the work you're doing right now, describing opportunities and pitfalls that you might not yet be aware of.
Am I the right tarot reader for you? Click here or here to find out. CLICK HERE TO BOOK A READING NOW.
Single Question E-Reading
$50
30 mins
Performed via E-mail
Excellent for short, focused questions
No appointment necessary, just book and receive an answer within 48 hours
Great in an emergency or for a gift
Elemental Tarot Session
$100
60 mins
Connect Via Skype, telephone, or in person*
Full spread provides background and contextual information
Ask as many questions as can be answered within the given time
Makes a fantastic gift
Available by appointment
Alchemical Tarot Reading
$150
1.5 hours
My most recommended reading
Connect via Skype, telephone or in person*
Identifies Life Path and Teacher cards using numerology
Spreads to suit your needs
Includes Intuitive Consultation before reading
Option of 1 hour reading + written synopsis, or 1.5 hour reading
Includes suggested activities for further growth (homework)
Relationship Reading
$200
1.5 to 2 hours
Can be done via Skype or in person*
Focus on two or more parties in a relationship
Can focus on friendship, business partnerships, and/or love
Provides insight into dynamics, gifts, and challenges
Solution oriented
Makes a great wedding gift
Can also be done with couple's intention setting spell, email me for more info
Some restrictions apply (need the consent of both parties)
Spells/Ceremonies/Shamanic Trance/Energy Healing/Past Life Regression/Astrological Consultation
Spells and Shamanic Work
$200
2 hours
In person or on location
Love spells, goddess work, trance work, spells to get over a broken heart, banishing and welcoming, house blessings, intention setting, abundance, etc.
Each ceremony is personalized to meet your specific needs
Includes consultation and cleansing ritual
Suggested activities for further growth
Events and Ceremonies
Tarot, Energy Healing, Blessings
First Hour $200
$60 each additional hour
Travel costs included within Los Angeles Area**
See below for further information
Wedding Ceremonies
$520
2 hours
Personalized ceremonies
Includes suggestions for readings
Development meeting with couple
Travel included within Los Angeles area**
Rehearsal and pre-meeting included
See below for further info
*In-person visits are subject to my discretion. Frequently I only accept in-person visits with clients who've been referred by someone I know. So if in doubt, contact me.
**Travel cost includes gas, but if there's some fancy parking situation then please let me know beforehand and we can discuss.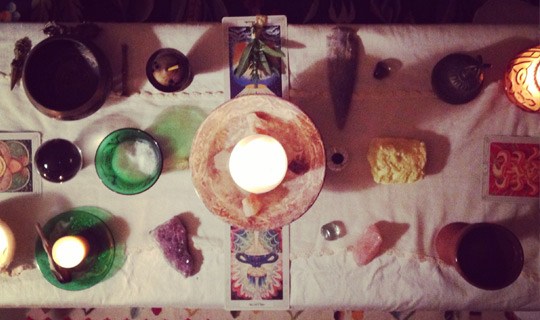 Fête Your Bachelorette
I believe in the power of friendship. Ceremonial work is an intimate, magical and unforgettable way to show your friend how much you care about her. Each bachelorette ceremony is created specifically to appeal to your bride-to-be. She leaves with blessings and a magical talisman fashioned during the ceremony. Through the good times and all the challenges ahead, this work will help your friend remember how much you all adore her. The ceremony lasts about an hour or so, and can be performed wherever you're holding the event (as long as it's in the L.A. area and is somewhere we can concentrate).
Cost: $220, including consultation and planning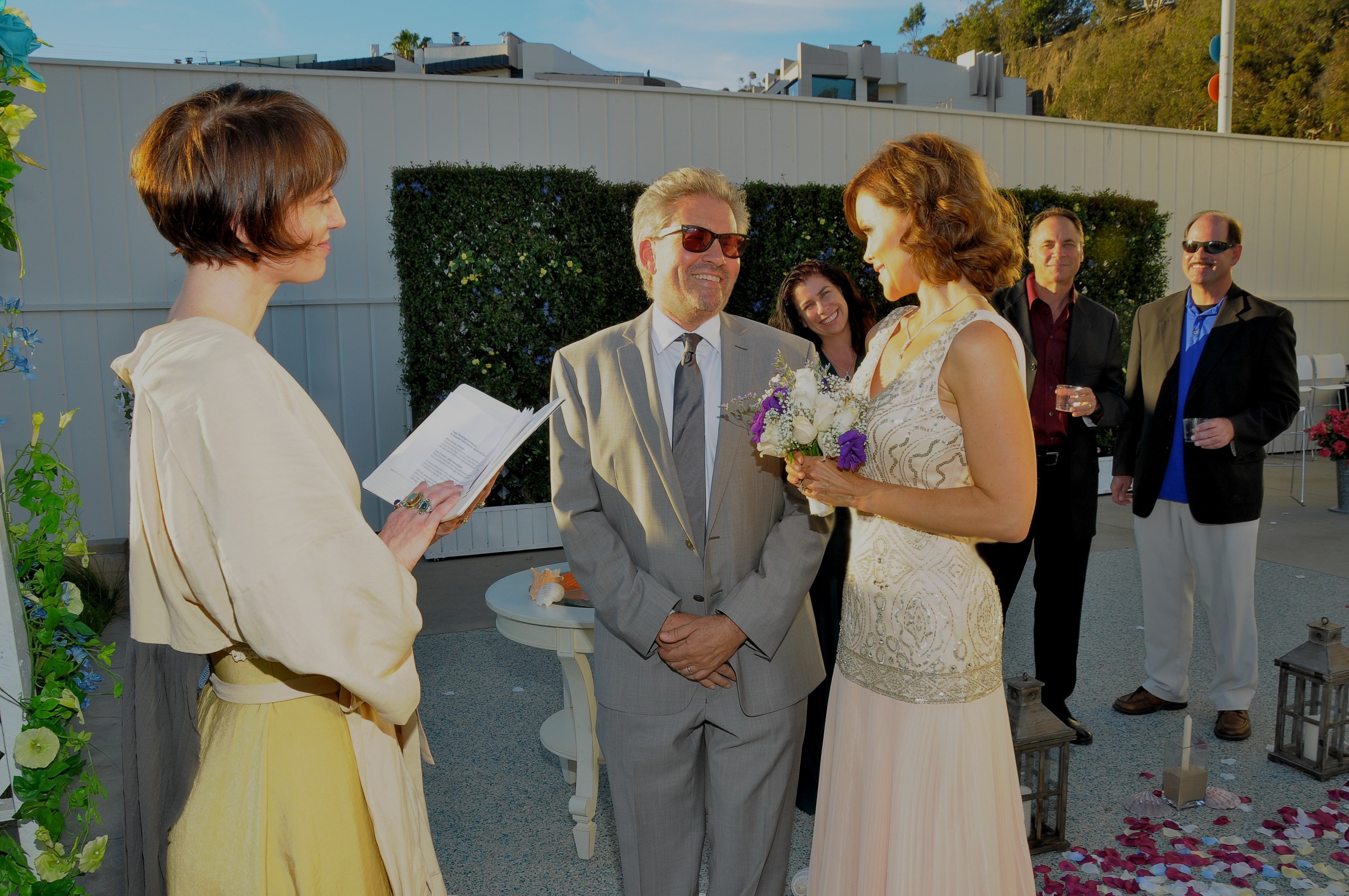 White Witch Your Wedding
Tailor-made ceremonies for creative people. Together we will plan your special day, choose readings, write vows, and create a beautiful, enchanting ceremony.
Cost: $520 includes the ceremony, rehearsal and two additional meetings for vow writing and spiritual counseling.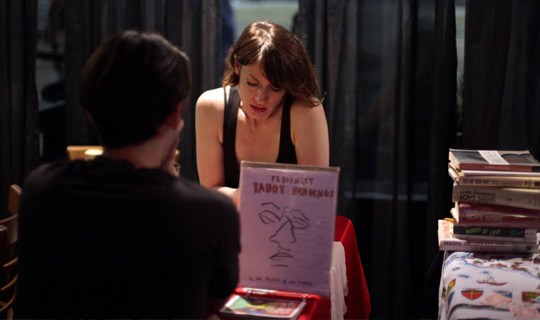 Enchant Your Event
Oracles create an atmosphere of possibility. Even the most ardent skeptics often enjoy thinking about the mysteries of the world. Make your event magical and memorable by including tarot, blessings, or energy healing. All of these are fun ways to make your guests walk away feeling intrigued and delighted. Together we can open some hearts and minds.
Cost: $220 for two hours, plus $60 for each additional hour.